Impressive Pairings: Salmon with citrus tarragon butter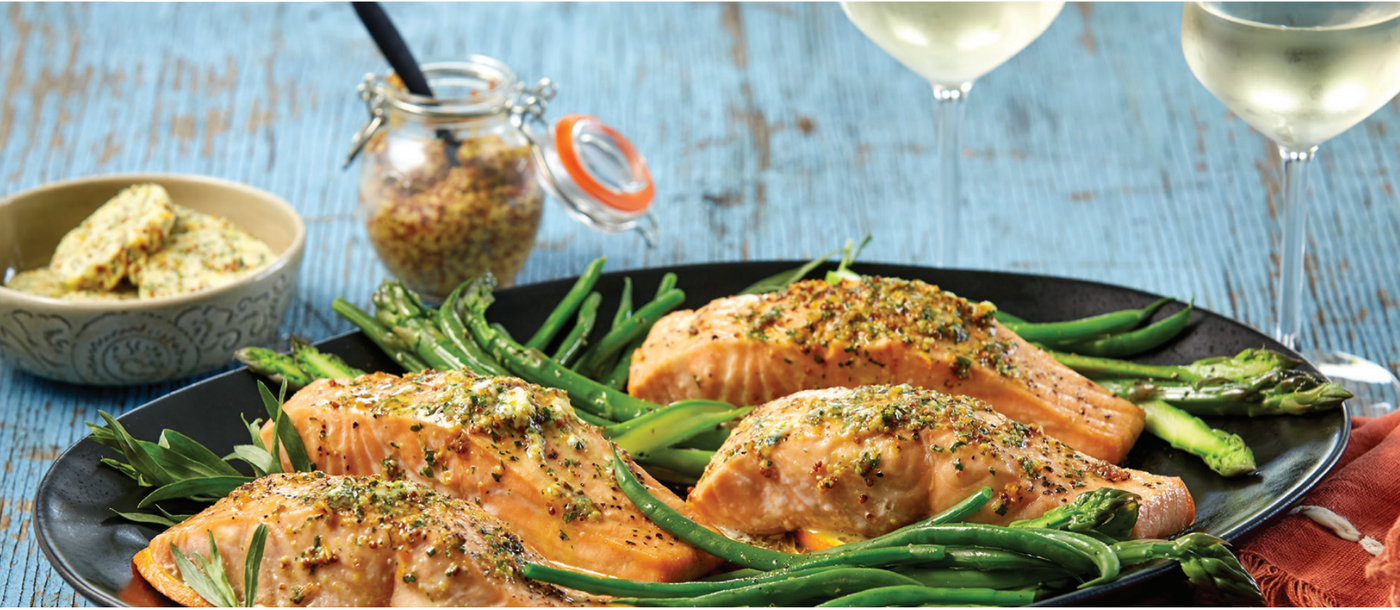 Yolo's balanced acidity and fragrant, floral finish is a perfect match for the sweet orange-herb scented fish.
Serves 4
Ingredients
Citrus Tarragon Butter
½ cup softened butter
2 tbsp finely chopped tarragon or parsley
2 tbsp grainy mustard
1 tbsp finely grated orange zest
1 tsp honey 1 clove garlic, minced
½ tsp ground black pepper
Salmon
4 boneless-skinless salmon fillets (about 6 oz each)
1 large orange (reserved from grating zest), thinly sliced
Sea salt and pepper
Method
Blend butter with tarragon, mustard, orange zest, honey, garlic and pepper. Scrape butter onto a sheet of plastic wrap; form into a log and chill for 1 hour or until set.
Preheat oven to 425°F (220°C). Arrange oranges on a parchment paper-lined baking sheet to create 4 beds for the fish. Place fish on orange slices; season with salt and pepper.
Roast fish for 10 to 12 minutes or until just coral in the centre. Remove pan from oven and immediately place a couple thin slices of butter onto each fillet to melt and glaze fish.
Tip: Store extra flavoured butter in the freezer as a quick flavour booster to all kinds of dishes. It is delicious tossed with steamed green beans, asparagus or Brussels sprouts topped with toasted almonds. Add a few spoonfuls into cooked rice for a pilaf; or use to baste roast chicken or pork chops.