Introducing the LE22 Lineup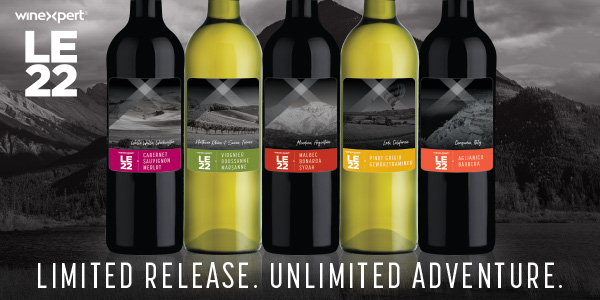 Releases starting December 2022
Cabernet MerlotWalla Walla, Washington – December 2022
A beautiful blend showing aromas of black currant with hints of dried herb and toasted almond. Learn more.
Viognier Roussanne MarsanneNorthern Rhône & Savoie, France – January 2023
Inviting aromas of stone fruit, honeysuckle, and soft herbal notes. Learn more.
Malbec Bonarda SyrahMendoza, Argentina – February 2023
Structured and zesty, with firm tannin and food-friendly acidity. Learn more.
Pinot Grigio GewürztraminerLodi, California – March 2023
Alluring aromas of stone fruit and lychee precede a surge of juicy peach and bright citrus flavours. Learn more.
Aglianico BarberaCampania, Italy – April 2023
Dominant flavours of black cherry, pepper spice, blackberry and plum are enhanced with liquorice, dried herbs, and a light mineral note. Learn more.