LE22: Introducing Cabernet Merlot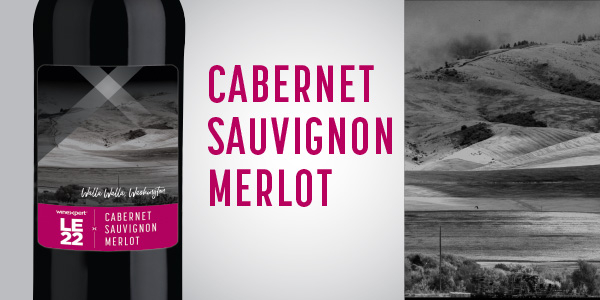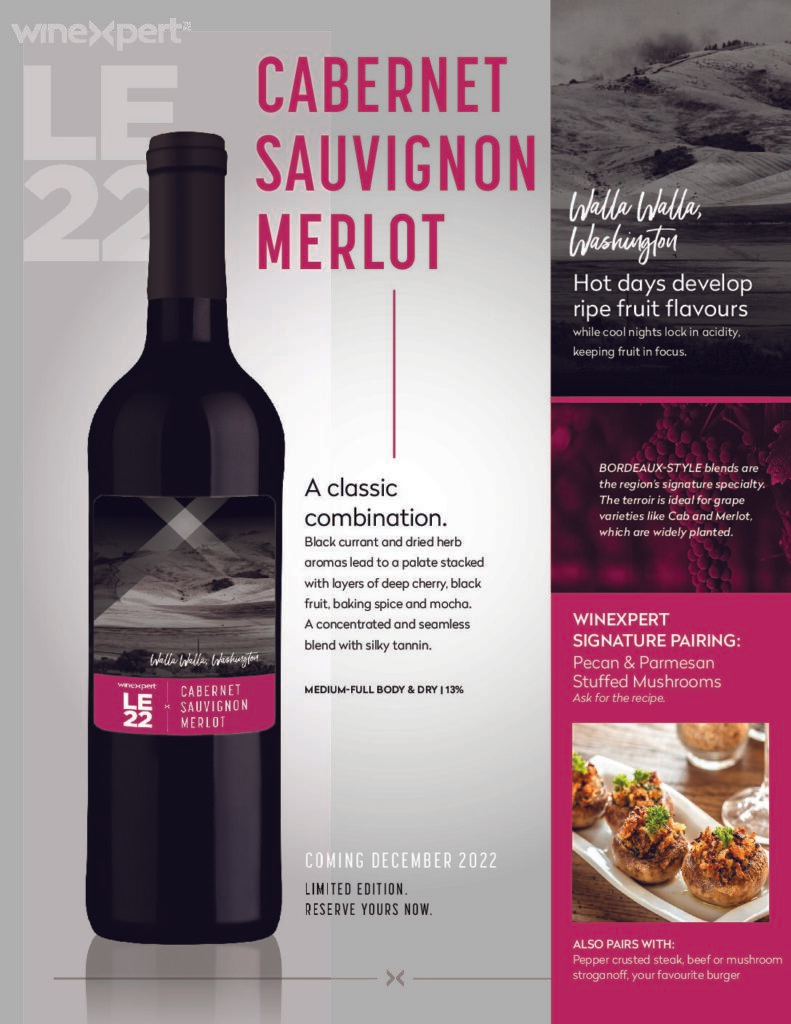 AVAILABLE: DECEMBER 2022
CABERNET MERLOT
A classic combination. Robust Cabernet Sauvignon provides structure and black fruit flavours while complementary Merlot softens Cab's high tannin and acidity and adds juicy fruit and texture. The result is a beautiful blend showing aromas of black currant with hints of dried herb and toasted almond. The palate is stacked with layers of deep cherry, black fruit, baking spice and mocha. A concentrated and seamless blend with silky tannin.
WALLA WALLA, WASHINGTON
Walla Walla sits on Washington's southern border, dipping slightly into Oregon. Cab and Merlot are widely planted here, where the long growing season allows these grapes to reach optimal ripeness. Hot days develop ripe fruit flavours while cool nights help lock in acidity, keeping fruit in focus. Cab grown here is known for being fruitier and less astringent and the Merlot shows a more boisterous body and rich fruitiness.
SIGNATURE FOOD PAIRING: Pecan & Parmesan Stuffed Mushrooms
Also a great match for: Pepper crusted steak, beef or mushroom stroganoff, your favourite burger
Alcohol: 13%*