LE22: Introducing Viognier Roussanne Marsanne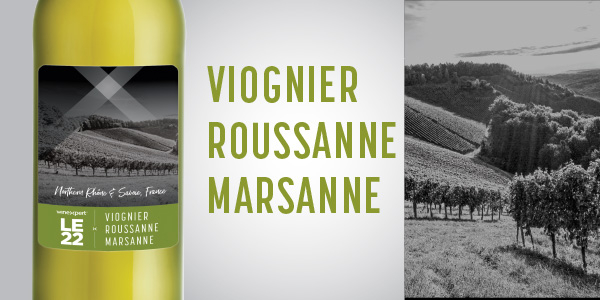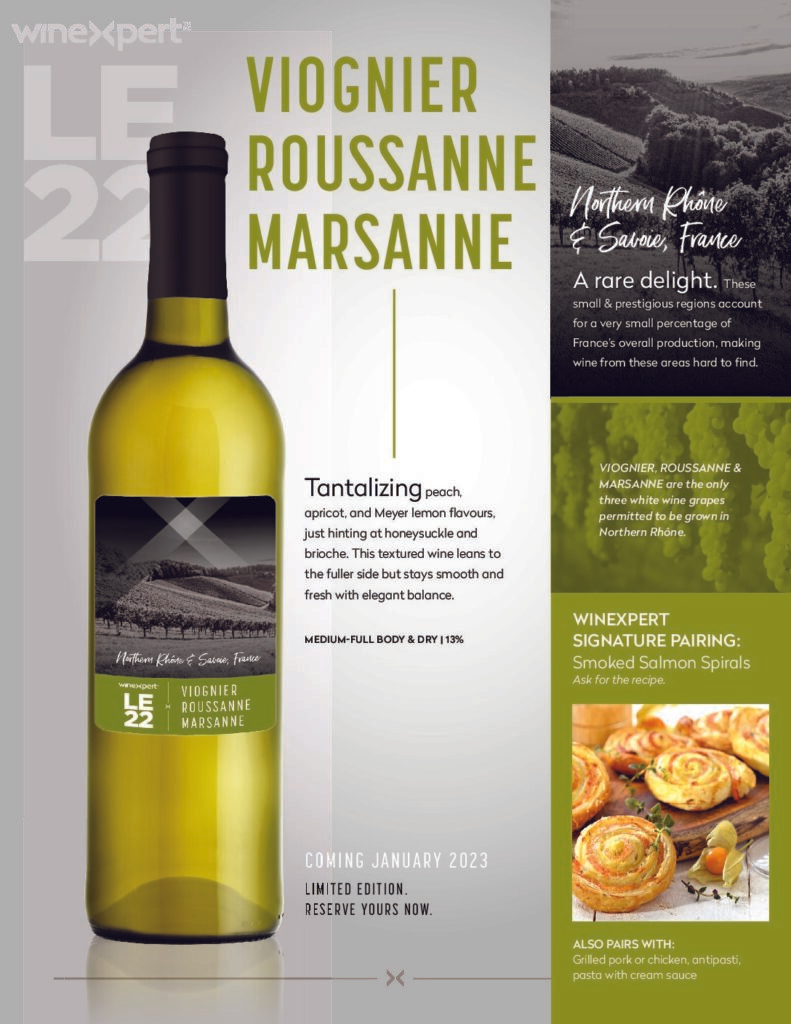 AVAILABLE: JANUARY 2023
VIOGNIER ROUSSANNE MARSANNE
A beautiful blend composed of the only three white wine grapes permitted to be grown in the Northern Rhône. It draws you in with inviting aromas of stone fruit, honeysuckle, and soft herbal notes. The palate is rich with expressive peach, apricot, and Meyer lemon flavours, just hinting at honeysuckle and brioche. This textured wine leans to the fuller side but stays smooth and fresh with elegant balance.
NORTHERN RHÔNE & SAVOIE, FRANCE
The small and prestigious Northern Rhône region experiences a cooler climate than its southern counterpart, due to the mistral wind that brings in colder air. The tiny region of Savoie sits to the west bordering Switzerland and is the only alpine wine region in France. Vineyards are often planted at elevations between 250-550 metres but have a uniquely warm microclimate thanks to the southern sun exposure.
SIGNATURE FOOD PAIRING: Smoked Salmon Spirals
Also a great match for: Grilled pork or chicken, antipasti, pasta with cream sauce
Alcohol: 13%