Limited Edition Wines 2017 VIDEOS & RECIPES!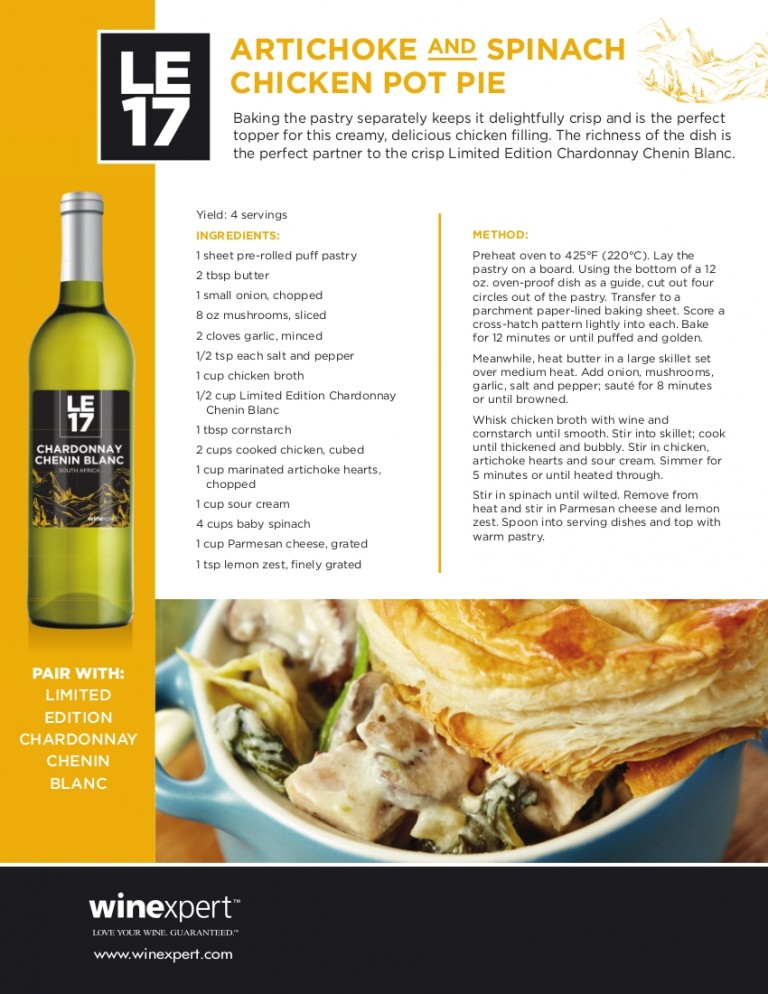 We are very excited to announce this year's Limited Edition wines!Watch the 60-second videos below to learn a whole lot more.NEW this year…
All 5 recipe pairings are on easy to follow 2-minute time-lapsed videos. Absolutely easy to follow and handy for shopping since all ingredients are listed.
Chardonnay Chenin Blanc – Rawsonville, South Africa (Available January, 2018)