Warm up with a "Wine & Chocolate Latte"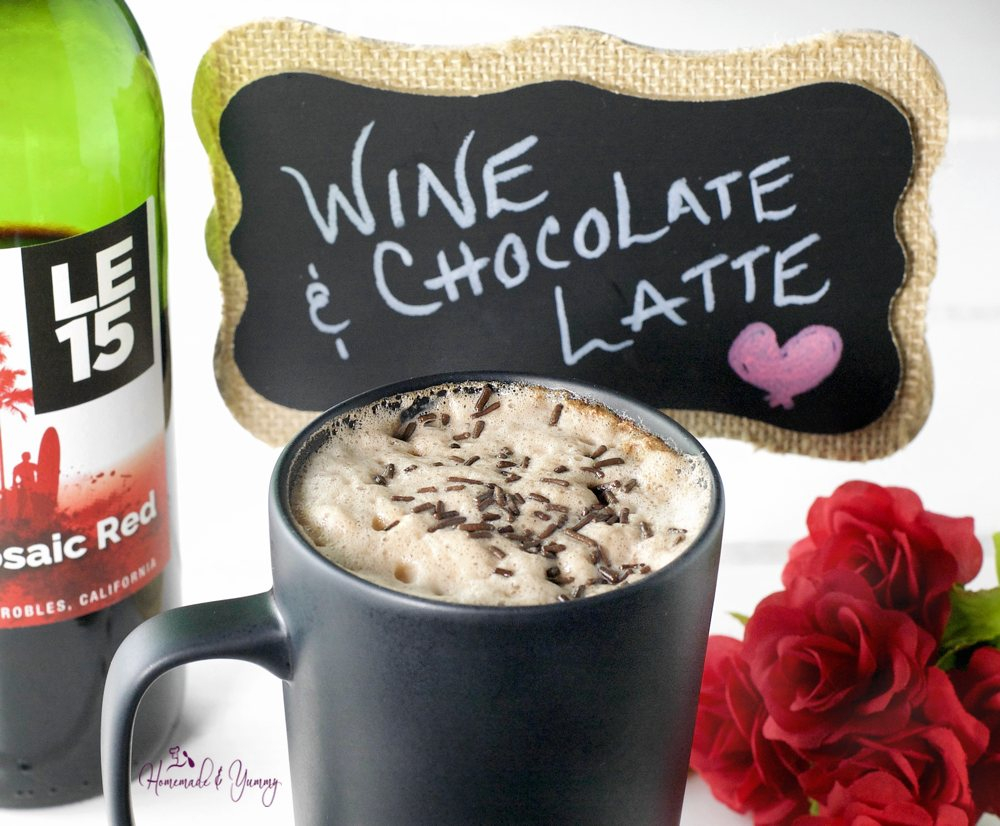 Wine & Chocolate Latte
Created by Homemade & Yummy
We all know that wine and chocolate go well together, so why not make a Wine & Chocolate Latte!! All you need is chocolate milk, instant espresso powder and wine. You can't get this at your local coffee shop. Perfect to sip beside the fire while watching your favourite movie. Great paired with a cookie, tart or piece of cake. How about a nice romantic Valentine's drink? Making gourmet coffee at home is easy and oh so tasty.
Ingredients: (per drink)
1 cup strong coffee (I used instant espresso powder, but hey if you have an espresso maker…go for it)
3/4 cup chocolate milk
2 ounces of red wine (your choice)
Chocolate sprinkles for garnish
Directions:
In a pot heat the chocolate milk to just under boiling.
Make your coffee (either instant, from an espresso maker, or just plain strong coffee)
Place the coffee in a cup.
Add the wine, and give it a mix.
Froth the milk. (I used a hand frother)
Pour the milk into the cup. (Hold back the foam with a spoon)
Give the coffee/wine/milk mixture a stir.
Top with the foam.
Garnish with sprinkles.
ENJOY!!
To see more of Gloria's homemade recipes please visit: www.homemadeandyummy.com