Après - A Seasonal Selection Of Decadent Dessert Wines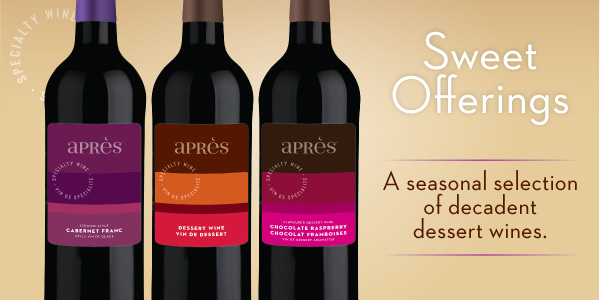 CABERNET FRANC ICEWINE STYLE
Jammy raspberry, strawberry, and rhubarb.
Back and better than ever, this wine is guaranteed to satisfy any ice wine lover - at a fraction of the cost.

DESSERT WINE
Fig, plum and chocolate notes.
This classic dessert wine is perfect for sipping after dinner, paired with a cheese plate, or included in a cocktail.

CHOCOLATE RASPBERRY
Cherry, plum, bright raspberry, luscious chocolate.
This fan favourite is dessert in a glass - take it to the next level by drizzling some cheesecake or vanilla ice cream.